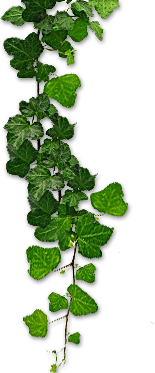 Code of ethics
CODE OF ETHICS FOR ALL MEMBERS OF THE BORDER COLLIE CLUB OF GREAT BRITAIN
The Border Collie Club of Great Britain recognises its responsibility to preserve and protect the Border Collie and the reputation of the Border Collie rests unequivocally with the breeders and those active in the Breed. Therefore certain standards of the ethics are laid out for the guidance of members, who should have read and familiarised themselves with the Kennel Club standard for the Breed. Membership of the Club requires acceptance of all this Code of Ethics.
Members are expected to conduct themselves at all times in such a manner as reflects the credit of ownership of the Border Collie and be respectful and sportsmanlike to judges, stewards and fellow exhibitors, both inside and outside the ring.
Club members
1. Will properly house, feed, water and exercise all dogs under their care and arrange for appropriate veterinary attention if and when required.
2. Will agree without reservation that any veterinary surgeon performing an operation on any of their dogs which alters the natural conformation of the animal, may report such operation to the Kennel Club.
3. Will agree that no healthy puppy will be culled. Puppies which may not conform to the Breed Standard should be placed in suitable homes.
4. Will abide by all aspects of the Animal Welfare Act.
5. Will not create demand for, nor supply, puppies that have been docked illegally.
6. Will agree not to breed from a dog or bitch which could be in any way harmful to the dog or to the breed.
7. Will not allow any of their dogs to roam at large or to cause a nuisance to neighbours or those carrying out official duties.
8. Will ensure that their dogs wear properly tagged collars and will be kept leashed or under effective control when away from home.
9. Will clean up after their dogs in public places or anywhere their dogs are being exhibited.
10. Will only sell dogs where there is a reasonable expectation of a happy and healthy life and will help with the rehoming of a dog if the initial circumstances change.
11. Will supply written details of all dietary requirements and give guidance concerning responsible ownership when placing dogs in a new home.
12. Will ensure that all relevant Kennel Club documents are provided to the new owner when selling or transferring a dog and will agree in writing to forward any relevant documents at the earliest opportunity, if not immediately available.
13. Will not sell any dog to commercial dog wholesalers, retail pet dealers or directly or indirectly allow dogs to be given as a prize or donation in a competition of any kind. Will not sell by sale or auction Kennel Club registration certificates as stand alone items (not accompanying a dog).
14. Will not knowingly misrepresent the characteristics of the breed nor falsely advertise nor mislead any person regarding the health or quality of a dog.
15. Members should breed only from mature dogs and bitches – remembering that this Breed matures slowly and bitches should be at least 18 months - they should be eye tested unaffected and preferably hip scored. Available tests for the genetic conditions recognised in the Breed should be carried out, and their status made known to potential puppy owners. Currently these are TNS, CL & CEA. The prime concern should be to produce healthy and sound dogs who will be a credit to the breed. Dogs and bitches should be of sound temperament with no tendency for nervousness or aggression.
16. There is no shame in producing an animal with a hereditary defect – they are unfortunately present in the Breed and will only be eliminated when all breeders are willing to face the problems and deal with them. The only shame that occurs is when less enlightened breeders refuse to face up to the facts and seek to hide the truth from their fellows. If breeders ignore problems and continue to breed from stock they know to be defective, there will only be one possible future for the Breed, a slippery downward slope. that any offspring that is sold to pet homes/unsuitable for breeding should be issued with a "non-breeding contract".
17. No member should breed a litter unless he/she has the time and facilities to devote proper care and attention to the rearing of the puppies and to the well being of the dam, and no member should provide stud services unless he/she is satisfied that the owner of the bitch has such time and facilities. In providing stud services to bitches, members should ensure that the bitch is physically and mentally sound. Unregistered stock should not be used for breeding. Stud services should be refused to unregistered or unregister able stock. In providing stud services to bitches, members should ensure that the bitch is physically and mentally sound, of suitable temperament and is suitably health tested as per the requirements of the BCC of GB.
18. When selling stock, members should be honest in their dealing with clients both at home and abroad, putting the interest of the Breed before profit. Puppies should be at least seven weeks old when passed to new owners, having been wormed, eye tested and in good health.
19. Members should not keep more dogs than they can properly care for, nor regularly leave their dogs unattended for the greater portion of the day.
20. Members should respect and honour their older dogs.
Breach of these provisions may result in expulsion from club membership, and/or disciplinary action by the Kennel Club and/or reporting to the relevant authorities for legal action, as appropriate.
Sub-menu items
About us
The inaugural meeting of the Border Collie Club of Great Britain took place on the 6th August, 1973. 45 years on, the club remains the premier Border Collie breed club in the UK.
Quick links