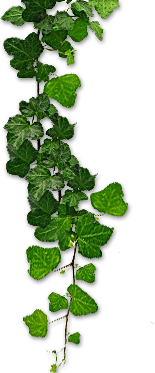 KC Judges Education Programme and BCCGB Judging List
Judging Tiers And Hands On Experience Effective From 1 January 2022
With effect from 1 January 2022, the minimum requirements for hands-on experience to be considered to award Challenge Certificates for the first time under the traditional approval system (not Judges Education Programme) are subject to a tier system, details of which can be viewed on the KC website:
www.thekennelclub.org.uk/events-and-activities/dog-showing/judging-dog-shows/

Approval via the Judge Education Programme (JEP) route still requires 50 per cent of the numbers listed under the traditional route.

In accordance with the above requirement, our Judging List Criteria have been updated and can be downloaded <here

Any judge already on our list who wishes to review their listing should contact the secretary <EMAIL>
Regulations For Judge Requirements And Eligibility As Of 1 January 2021
24 November 2020 - 3:39pm

Further to the press statement of 24 February 2020 announcing the resumption of the Judges Education Programme (JEP) in tandem with the traditional routes for judges approval to award CCs, The Kennel Club has introduced regulations to support the introduction of the JEP, including judge requirements and eligibility as of 1 January 2021, it has been announced.
In line with these new regulations and as previously announced, breeds clubs will be required to:
appoint a breed education coordinator (BEC) who will oversee the education of judges for the breed and work alongside all breed clubs and/or the breed council.

hold a breed appreciation day (BAD) at least once every two years. Clubs may combine efforts to stage such events with other breed clubs, if necessary.

select and promote at least two supported entry open shows for its breed at general or group open shows each year. A formal written agreement is to be reached with the licensed show societies, and the judges of such classes must be selected by the licensed show society from a list of at least two names proposed by the breed club and will be at either JEP level 2 or level 3 (or B list or A3 list). Regional breed clubs are advised to approach societies within their geographic area if possible.
From 1 January 2021, no one can judge unless they meet JEP level 1 requirements (existing CC judges excluded). The exception to this is where a valid contract was in place before the 24 February 2020 press announcement and the appointment complies with Kennel Club Regulation F(1)20.b.

To be able to judge more than three classes of a breed (four if a puppy class is scheduled) at any show or any number of classes at a championship show without CCs, a judge must be listed on a breed club/council B list or above or meet level 2 requirements. The criteria for breeds at stud book band E have been rescinded. All breeds now have the same class number criteria.
Full requirements for JEP Levels can be found at
www.thekennelclub.org.uk/jep
.
Eligibility to judge at each JEP Level
Level
Criteria

Level 1

Up to three classes (four if a puppy class is scheduled) for any breed at limited or open shows

Level 2

Unlimited number of classes for the respective breed at limited, open or championship shows (no CCs)
Any variety classes, groups and Best in Show at limited shows

Level 3

Unlimited number of classes for the respective breed at limited, open or championship shows (no CCs)
Any variety classes, groups and Best in Show at limited shows

Level 4

Award Challenge Certificates in the respective breed
Any variety classes, groups and Best in Show at open and limited shows
Judges are reminded that on accepting an appointment they must ensure that their name is included on a relevant breed council/club judges list or that they meet the appropriate level of the JEP. In the case of the latter, judges are asked to keep records to support their JEP level.
The Kennel Club advises societies to use the following wording within future judging contracts: "In accepting this appointment I confirm that I comply with the requirements of Kennel Club Regulation F(1)20b or the Judges Education Programme (Breed Shows)".
The new regulations will be published in due course. All enquiries should be directed to the breed shows team.
Kennel Club Press Releases
Reviewed Criteria Announced For Judging Mentors and Observers
16th April 2020 - 4:16pm
The full press release can be viewed <here>
Clarification Of Grandfather Rights For Established Judges
10 June 2020 - 2:45pm
The full press release can be viewed <here>
Breed Appreciation Days
The Club runs periodic Breed Appreciation Days (BAD) and Multiple Choice Breed Standard Exams (MCE) in accordance with Kennel Club guidelines. Please contact the Secretary at bccgb@outlook.com to register an interest in attending a future event.
Breed Education Co-ordinator
The Kennel Club Breed Education Co-ordinator (BEC) acts in an administrative role on behalf of breed clubs to support the breed club obligations under the JEP, co-ordinating all aspects of breed specific education and support for judges.
Our BEC, Tracey Wilkinson, can be contacted here <EMAIL>
BCCGB Judging List
Any secretary is welcome to request a copy of the Club's current judging list, by contacting our secretary <EMAIL>
Anyone wishing to apply to be included on the Club's judging lists should complete the Nomination Questionnaire which can be downloaded <here> This form will need to be printed & either scanned/emailed or posted to the Secretary.
An Online version of the Nomination Questionnaire can be downloaded <here> This form should be saved & opened in Adobe Reader where it can be completed online. A digital signature will be applied when clicking on the Signature field. The completed form can then be emailed directly to the Secretary by selecting File, Attach to Email. Please note that the completed form cannot be saved but a copy can be printed if required.
With effect from 1 January 2022, the A3 and B List criteria have been amended to bring them into line with Kennel Club guidance.
Details of the Judging List Criteria can be downloaded <here
Judges already approved by the KC to award CC's in the breed, need not complete a CV but should contact the Secretary to formally request inclusion on the Club's A1 List
With effect from 9 July 2014, BCCGB judging contracts will include the explicit requirement for Championship & Open Show judges to produce a critique - details as follows:-
"I will provide a critique for the dog press and also send a copy to the BCCGB Secretary; I understand that failure to produce a written critique may result in the removal of my name from the BCCGB Judging List."
CVs will be reviewed by the Judges Sub-Committee as and when received. Applicants will be notified in writing as to the decision of the committee.
Sub-menu items
About us
The inaugural meeting of the Border Collie Club of Great Britain took place on the 6th August, 1973. 45 years on, the club remains the premier Border Collie breed club in the UK.
Quick links