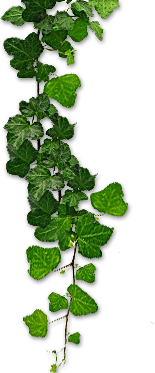 Judging list
Judges Competency Framework
Please read the Kennel Club Press Release issued on 7 June 2019 for information on the current situation regarding the JCF <Kennel Club Press Release>
The Kennel Club's new Judges Competency Framework (JCF) will 'go live' in the second half of 2019, running alongside the current system for a transition period and be fully operational from January 2022. The requirement that all judges must be licenced at JCF Level 1 will be introduced from 1 January 2020.
The Kennel Club's online 'Find A Judge' listing will be extended to provide reports of all eligible judges across all types of show.
The Kennel Club's guide to the JCF can be downloaded
<here>
Current System
Any secretary is welcome to request a copy of the Club's current judging list.

Anyone wishing to apply to be included on the Club's judging lists should complete the Nomination Questionnaire which can be downloaded <here> This form will need to be printed & either scanned/emailed or posted to the Secretary.
An Online version of the Nomination Questionnaire can be downloaded <here> This form should be saved & opened in Adobe Reader where it can be completed online. A digital signature will be applied when clicking on the Signature field. The completed form can then be emailed directly to the Secretary by selecting File, Attach to Email. Please note that the completed form cannot be saved but a copy can be printed if required.
With effect from 8 April 2019, the A3 and B List criteria have been amended to bring them into line with Kennel Club guidance.
Details of the Judging List Criteria can be downloaded <here
Judges already approved by the KC to award CC's in the breed, need not complete a CV but should contact the Secretary to formally request inclusion on the Club's A1 List
With effect from 9 July 2014, BCCGB judging contracts will include the explicit requirement for Championship & Open Show judges to produce a critique - details as follows:-
"I will provide a critique for the dog press and also send a copy to the BCCGB Secretary; I understand that failure to produce a written critique may result in the removal of my name from the BCCGB Judging List."
CVs will be reviewed by the Judges Sub-Committee as and when received. Applicants will be notified in writing as to the decision of the committee.
The Club runs periodic Breed seminars and assessments. Please contact the Secretary at bccgb@outlook.com to register an interest in attending a future event.
Sub-menu items
About us
The inaugural meeting of the Border Collie Club of Great Britain took place on the 6th August, 1973. 40 years on, the club remains the premier Border Collie breed club in the UK.
Quick links