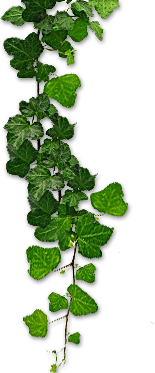 Lifetime Achievement Awards
The BCC of GB is honoured to celebrate today the achievement of two breeders, judges and mentors. It is safe to say that both ladies are considered legends. The influence that these two breeders have had on the world of border collies is huge. Many kennels both here and overseas can credit their successes, champions and own breeding programmes because of the assistance from these two great breeders.
Throughout the years of competition between these two kennels there is a lifelong friendship and mutual respect.
To give you some indication of just how great these two breeders are, here is just a snippet of their achievements.
26 home bred champions each, with a staggering 280 tickets between them.
They claim 15% of all UK Show Champions in history.
They have made up champions not bred by themselves and have bred and owned countless ticket and RCC winners.
They have bred many overseas champions.
Champions titled across four different decades.
Both Kennels have bred Crufts BOB winners.
They have also bred group winners and won border collie of the year and puppy and veteran of the year competitions numerous times.
I'm sure you will all agree that those stats are amazing and that's why today the BCC of GB is awarding them lifetime achievement.
Please show your appreciation as I invite into the ring Pat Wilkinson of Altricia and Judith Gregory of Tonkory.


Pat's kennel Altricia is home to 27 show champions, 26 of which are home bred. Pat's foundation bitch, Border Queen of Altricia, was mother and grandmother to many influential dogs, including Altricia Kev, her first Sh Ch, and First Love, dam to five show champions herself. More than thirty years after Kev achieved his title, Pat is still producing champions. Lady Angela received her crowning CC at Paignton just last year, making breed history as only the second blue merle show champion ever.
Her dogs have won top awards, including Top Sire for Kev in 87 and 90, the first ever Border Collie of the Year in 1990, and top breeders in 88, 89 and 90. She bred the BOB at Crufts 1995, and Sh Ch Dykebar Future Glory, RBIS at Crufts 94 (the highest place ever of any BC at Crufts) is the daughter of Altricia Pandora at Dykebar.
Altricia dogs have continued to enjoy all the activities that BCs do, including agility and herding sheep.
Pat has also judged for many years, first awarding CCs in 1989, judging bitches at Crufts in 2003 and retiring after a prestigious appointment at the Euro show in 2011. However, she couldn't resist coming out of retirement for the honour of judging Border Collie of the Year in 2017.
Pat has long been a generous supporter of BCCGB, and we are delighted to present her with a Lifetime Achievement Award today.
Judith has bred 26 Tonkory UK champions, which includes the breed record holder Tonkory Palmerston at Fayken, who earned an incredible 45 tickets.
Her own bitch Tonkory Qu'est Que C'est JW is in the top ten record holders for bitches with 16 tickets and was Veteran of the Year 2018 and 19. Her most recent champion, I Should Coco, was also made up last year.
She has many more champions across the world including Italy, Luxemburg and Poland. Her overseas achievements include International/Multi Champions Tonkory Up and Coming, Valley of the Storm and Zara.
Judith has bred 4 different Best of Breeds at Crufts, and her consistent quality and type has seen the Tonkory team win the prestigious Breeders Stakes there in 2009 and 10.
She too has judged since the earliest Border Collie shows, first awarding CCs in 1990. She has also judged bitches at Crufts in 2007, and we are looking forward to welcoming her back here to judge Puppy and Grand Veteran of the Year in October.
She too has had a massive impact on the Border Collie world, including as president and founder member of West of England BC Club, as Chair of the CEA DNA working party and through her book "Border Collie – Best of Breed". As well as her lifetime achievement award, we are delighted to induct her as an Honorary Life Member of Border Collie Club of Great Britain.
Sub-menu items
About us
The inaugural meeting of the Border Collie Club of Great Britain took place on the 6th August, 1973. 45 years on, the club remains the premier Border Collie breed club in the UK.
Quick links