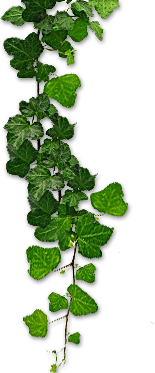 Terms & Conditions
If these Terms and Conditions are not accepted in full, the use of this website must be terminated immediately.
COPYRIGHT
The page content of this website is the copyright of the Border Collie Club of Great Britain (BCCGB) and of those third parties who have granted us permission to use their own copyrighted material. All rights are reserved.
The material on this website may be printed, retrieved or downloaded to a local disc solely for your personal use. It should not be used commercially, or offered for sale or for distribution.
No content of this website may be copied, modified, published or otherwise incorporated into or stored as part of any other website, electronic retrieval system or other work in any form, without the express prior written permission of BCCGB. Should you wish to apply for such consent, please contact the BCCGB Secretary at the email address shown on the Contact page.
USE OF THE WEBSITE
You undertake and warrant to us:-
Not to use material on this website for any unlawful purpose.

Not to make any use of this website, so that it is interrupted, damaged, rendered less efficient or its functionality is in any way impaired.

Not to use this website to transmit any material for the purposes of publicity, promotion and/or advertising on behalf of yourself or anyone else.

You must not make this website, or any part of it, appear on any other website as having a special relationship with that or any other website(s).

You shall not post or send to or from this website, any material for which you have not obtained all necessary consents or which is discriminatory, obscene, pornographic, defamatory, liable to incite racial hatred, in breach of confidentiality or privacy or is otherwise contrary to the law of the United Kingdom.
SITE AVAILABILITY
We take all reasonable steps to ensure that this website is available 24 hours a day, 365 days a year. However, as downtime does sometimes occur as a result of server or other technical issues, we will not be liable if this website is unavailable at any time.

THIRD PARTY RIGHTS
Individuals who believe that their intellectual property rights have been infringed should contact the Secretary at the email address on the Contact page. The Club will investigate such complaints and, if satisfied that infringement is taking place, will take the appropriate action to remove or block access to the appropriate material.
CHANGES TO OUR TERMS AND CONDITIONS
We reserve the right to change these Terms and Conditions at any time. It is your responsibility to check regularly to ensure that you agree with any such amendments. If you do not agree to any changes that we have made, you should stop accessing this website immediately.
The Border Collie Club of GB disclaimer can be found <here>
Sub-menu items
About us
The inaugural meeting of the Border Collie Club of Great Britain took place on the 6th August, 1973. 45 years on, the club remains the premier Border Collie breed club in the UK.
Quick links